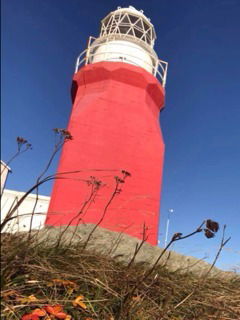 Lighthouse towerAt the Long Point Lighthouse there is a viewing platform where you can look for Icebergs or Whales when in Season.
It is here you can access one of the local hiking trails.. The Sleepy Cove/Wild Cove trail.
If your looking for a souvenir for that special someone the Gift shop in the old Lighthouse Keepers House has something for everyone.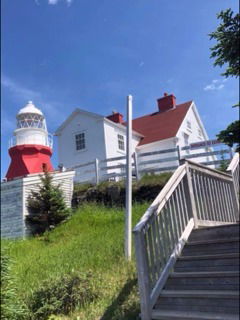 Steps to Lighthouse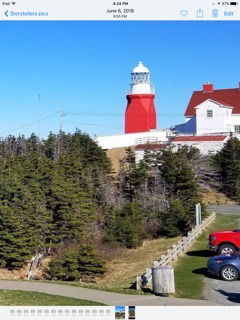 Longpoint Lighthouse